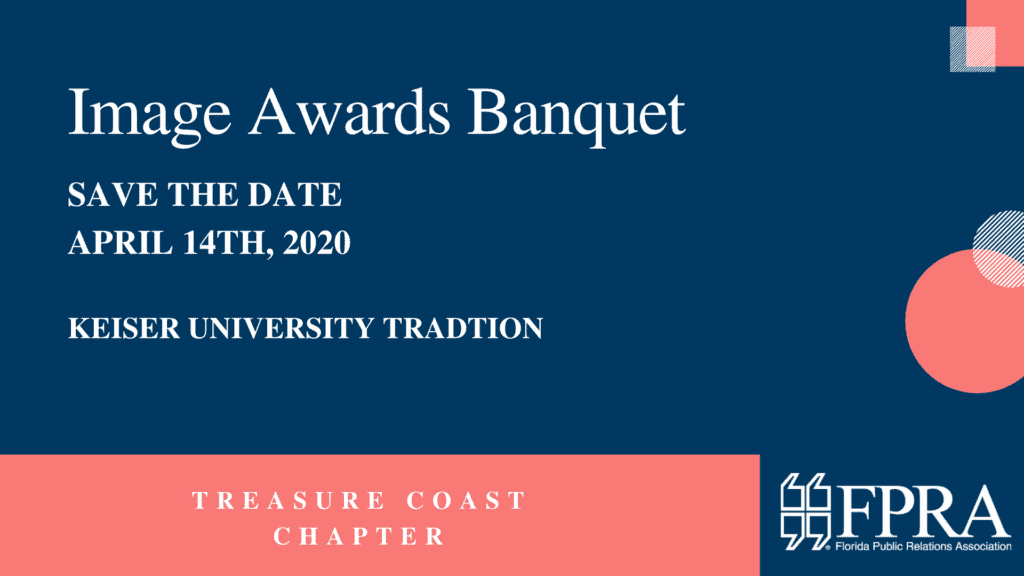 The Treasure Coast  Annual Image Awards and
Communicator of the Year
Ceremony celebrate the talent and accomplishments of chapter members and local public relations and media professionals. The event is a highlight of the year for many businesses and organizations that compete for the top honor of the Grand-All Image Award. Bring your Supervisors and Co-workers to celebrate your achievements!
2019 Image Awards
The link below will take you directly to fpraimage.org where you can submit your Image Award entry electronically. Please complete your entry in one (1) session. Your information will NOT be saved if you lose your Internet connection.
Note: Total file size may not exceed 20MB.
Payment for Your Entry
Clicking the link below will take you to an event page with RSVP options. You'll notice payment options vary depending on the number of entries you are submitting. Please pay attention to the selection you make to ensure it matches your submission.
If you are submitting more than three (3) entries, please email us for a direct payment option.