UPCOMING EVENT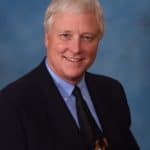 Annual Meeting and Board Installation
Gordon Paulus, APR, CPRC, is the state president of FPRA
Tuesday, August 21
A Message from the President – Join Today!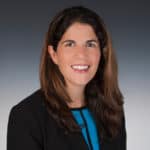 It is an honor and a privilege to serve as the president of the Treasure Coast Chapter of the Florida Public Relations Association.
FPRA is the oldest public relations association in the United States, and members represent a variety of organizations including private and public corporations, government entities, not-for-profits and independent practitioners. Statewide, FPRA boasts nearly 1,500 professional and student members, all of which make up the 15 professional and 11 student chapters.
I've been an FPRA member for my entire professional career and have served on the boards of the Treasure Coast and Southwest Florida chapters in various capacities. What I've learned from my experience with FPRA is that it is similar to a membership of any other organization – you get out of it what you put into it.
This year we are fortunate to have an amazing board of directors who are determined to provide our chapter members with opportunities to become more educated, better prepared and more connected through all stages of their career.
But you have to take the first step.
First, take the plunge and become a member. Membership comes with a host of benefits, including reduced fees to chapter meetings that feature informative, relevant speakers and discussions, webinars and newsletters that further support the latest industry trends, and recognition through local and statewide awards competitions for outstanding public relations projects.
The next step to getting the most out of your membership — join us for an upcoming meeting. Thanks to an in-kind partnership with Keiser University, we're able to hold our meetings in their state-of-the-art auditorium on the third Tuesday of the month at 8:30 a.m.
If you really want to get the most out of your membership, consider joining a committee. We could use your help to make this chapter the very best in the state. If you have any questions about your membership or ways to get involved, feel free to reach out to me or any members of the chapter board – we are happy to help.
Nancy McCarthy, APR
FPRA Treasure Coast Chapter President and
Director of Marketing and Communications, United Way of Martin County
Thank you to our sponsors!