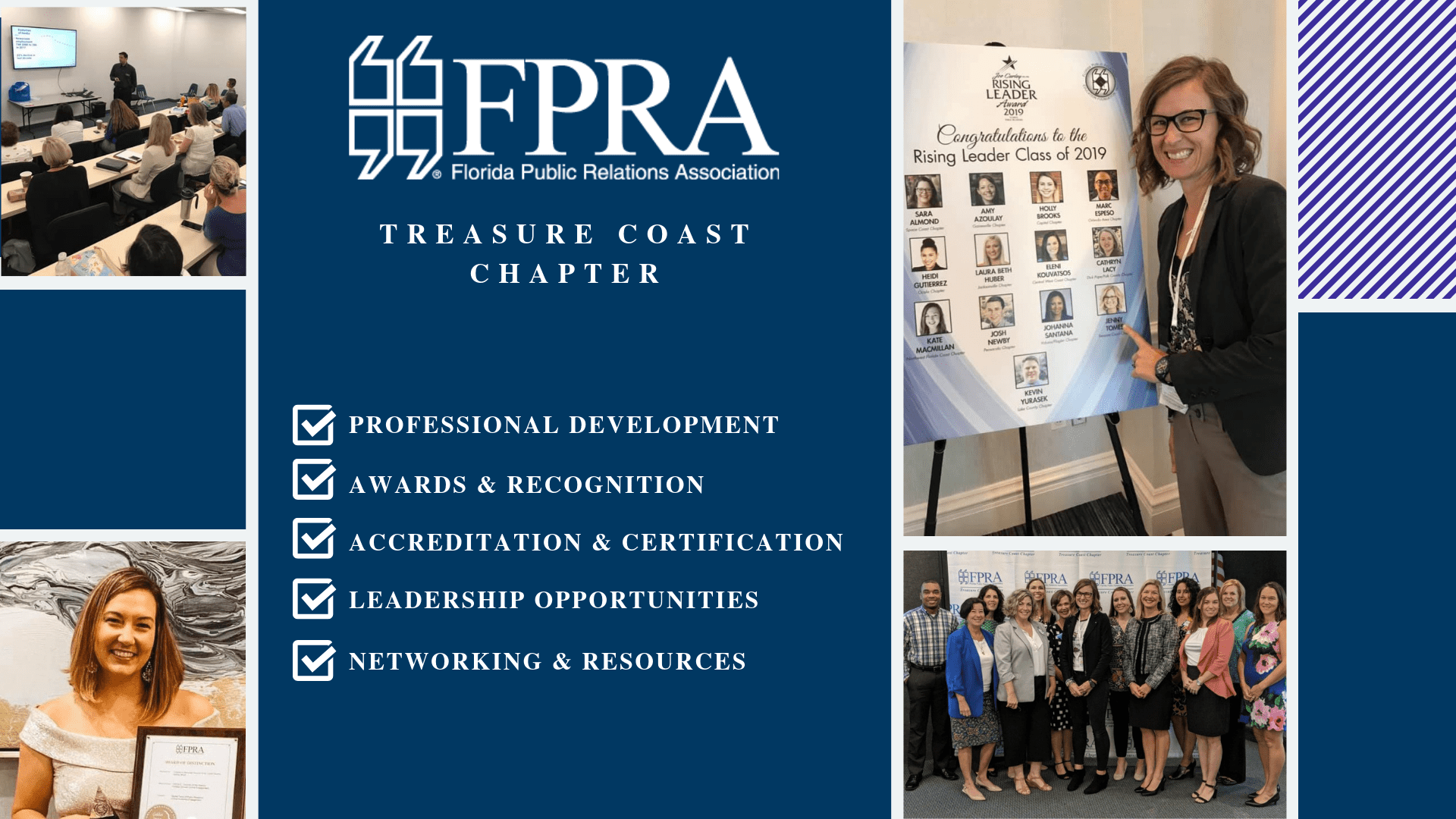 Welcome to the FPRA Treasure Coast Chapter!
The Florida Public Relations Association is a state-wide organization comprised of 15 local chapters and more than 1,200 members. The Treasure Coast Chapter is aligned with the state's mission of #TRANSFORMATION. We stand for being empowering leaders and we are committed to enhancing the member experience.
Our mission is to provide our members with networking and professional development opportunities through monthly programs and special events, award recognition and accreditation.
As a public relations professional, you'll find incredible value in membership. From webinars to workshops, affordable credential options to leadership opportunities, FPRA will #TRANSFORM your career.
This chapter meets the third Tuesday of every month at 8:30 a.m. at Keiser University in Tradition. We welcome you to attend to see all this chapter has to offer!
Sarah Prohaska
President
FPRA Treasure Coast Chapter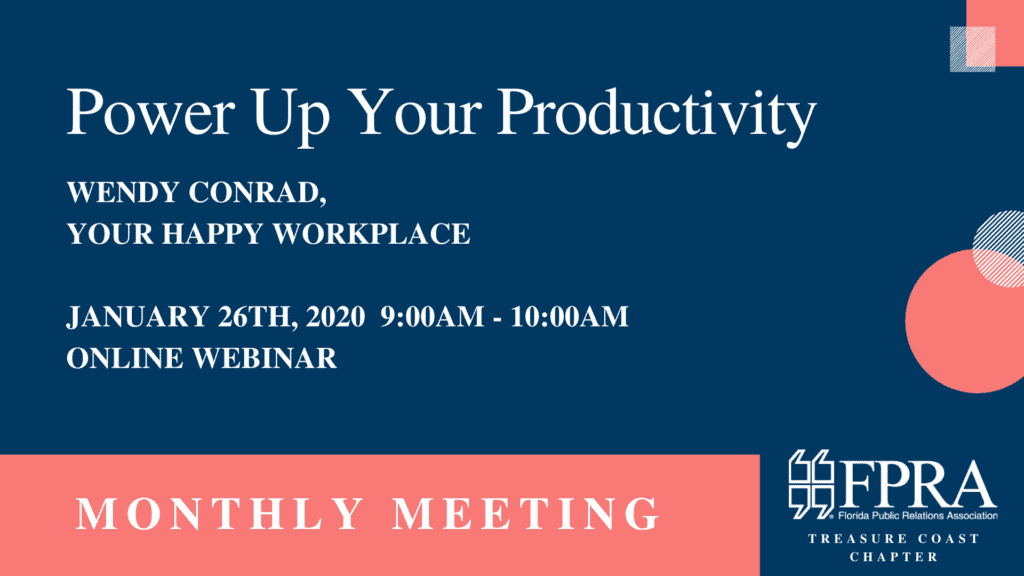 Bio:
Wendy Conrad is a Work Culture Developer, certified Chief Happiness Officer, and founder of Your Happy Workplace. She helps businesses and organizations that care about their purpose, their people, and their bottom line become more profitable by developing and strengthening their work culture. Everyone wins!
Currently a member of the Treasure Coast HR Association, Worksite Wellness Council of the Treasure Coast and Palm Beaches, and board member of the Young Professionals of Martin County, Wendy is a Florida Native, Golden Girls fan, and karaoke contest winner. She lives in Port Saint Lucie with her husband and two dogs.