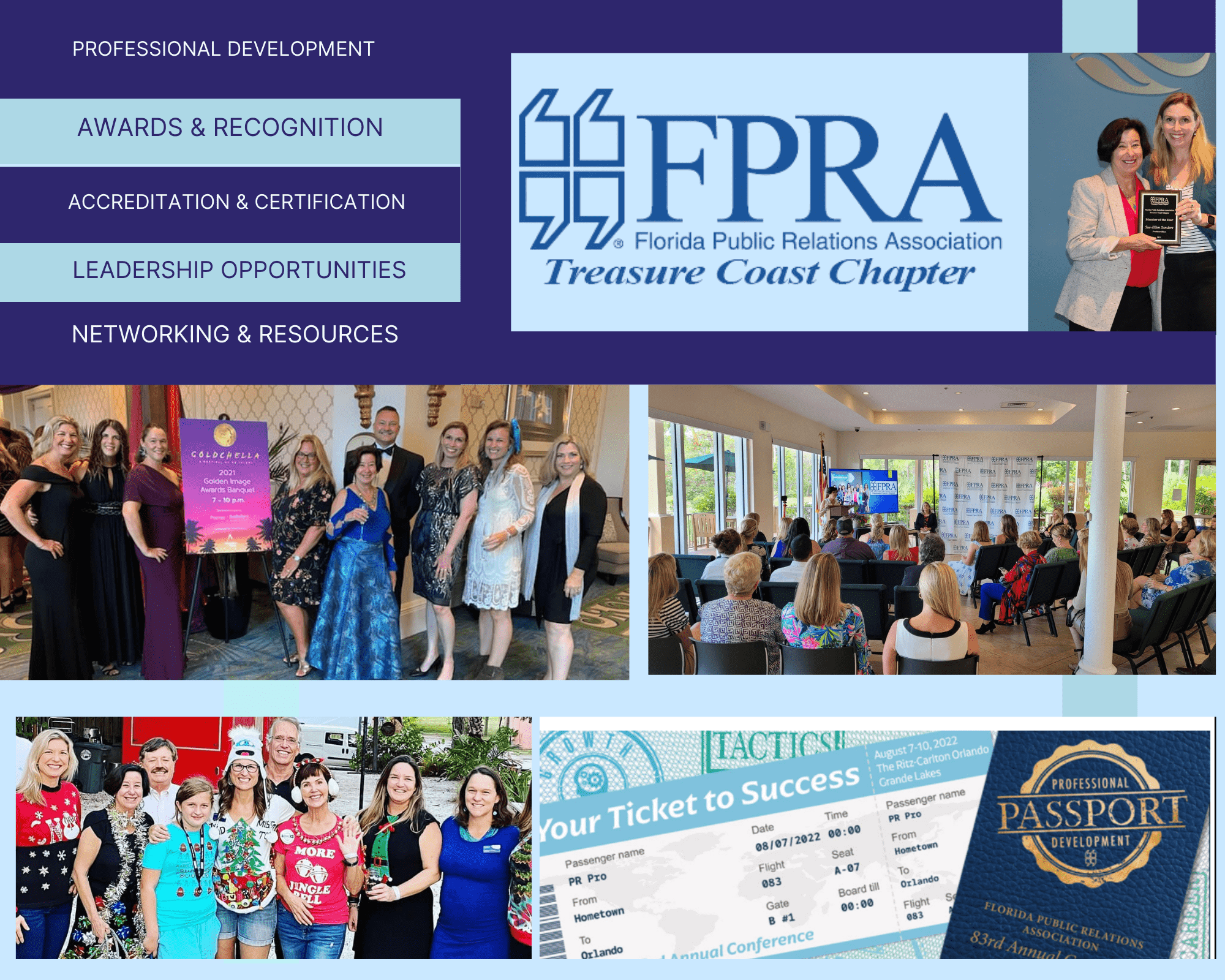 Welcome to the FPRA Treasure Coast Chapter!
The Florida Public Relations Association is a state-wide organization comprised of 15 local chapters and more than 1,200 members. The Treasure Coast Chapter is aligned with the state's mission of #GREATERTHAN. We stand for being empowering leaders and we are committed to enhancing the member experience.
Our mission is to provide our members with networking and professional development opportunities through monthly programs and special events, award recognition and accreditation.
As a public relations professional, you'll find incredible value in membership. From webinars to workshops, affordable credential options to leadership opportunities, FPRA will  help you to become #GREATERTOGETHER and energize your career.
This chapter meets the third Thursday of every month at 8:30 a.m. at Indian River State College Main Campus, Building V (Kight Center) Room 309 in Fort Pierce. We welcome you to attend to see all this chapter has to offer!
Sue-Ellen Sanders
President
FPRA Treasure Coast Chapter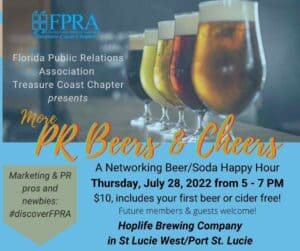 Join the Treasure Coast Chapter of the Florida Public Relations Association as they toast to PR Beers & Cheers at Hoplife Brewing Company in Port St. Lucie. This event is open to veteran and novice members, friends, relatives and future members who live, love and learn Public Relations. For your $10 tickets, your first drink is free or just show up and mix & mingle!