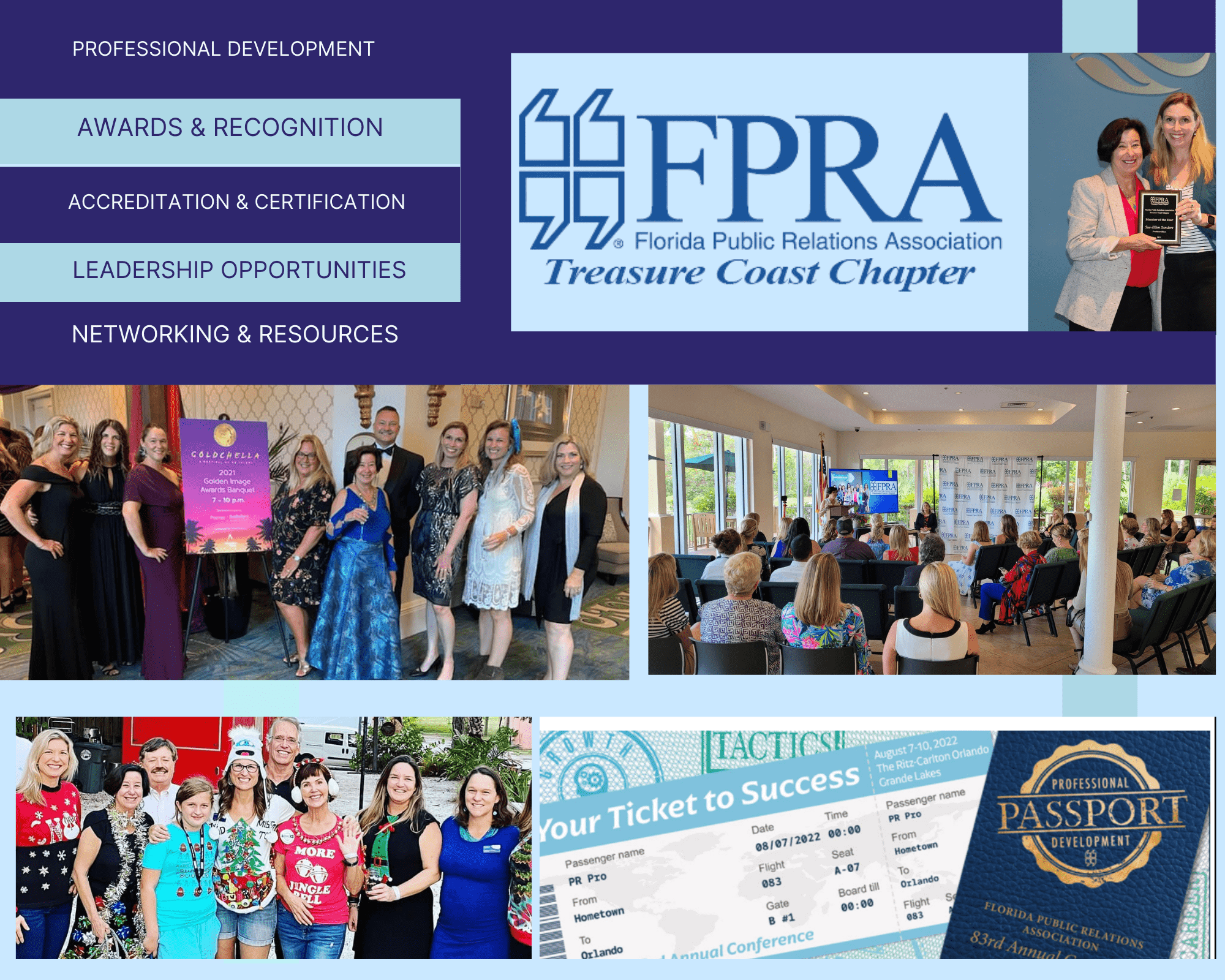 Welcome to the FPRA Treasure Coast Chapter!
The Florida Public Relations Association is a state-wide organization comprised of 16 local chapters and more than 1,200 members. The Treasure Coast Chapter is aligned with the state's mission of #GREATERTHAN and we are #GREATERTOGETHER. We stand for empowering leaders, and we are committed to enhancing the member experience.
Our mission is to provide our members with networking and professional development opportunities through monthly programs and special events, award recognition, and accreditation.
As a public relations professional, you'll find incredible value in membership. From webinars to workshops, affordable credential options to leadership opportunities, FPRA will help you to become #GREATERTOGETHER and energize your career.
This chapter meets the third Thursday of every month at 8:30 a.m. at Indian River State College Main Campus, Building V (Kight Center), Room 309 in Fort Pierce. This summer, our meetings include membership mixers on July 28 at Hoplife Brewing, August 18 at Ocean Republic Brewing, and our incredible State Annual Meeting, in Orlando, from August 7-10.
We welcome you to attend any of our events to see all FPRA has to offer!
Sue-Ellen Sanders
President
FPRA Treasure Coast Chapter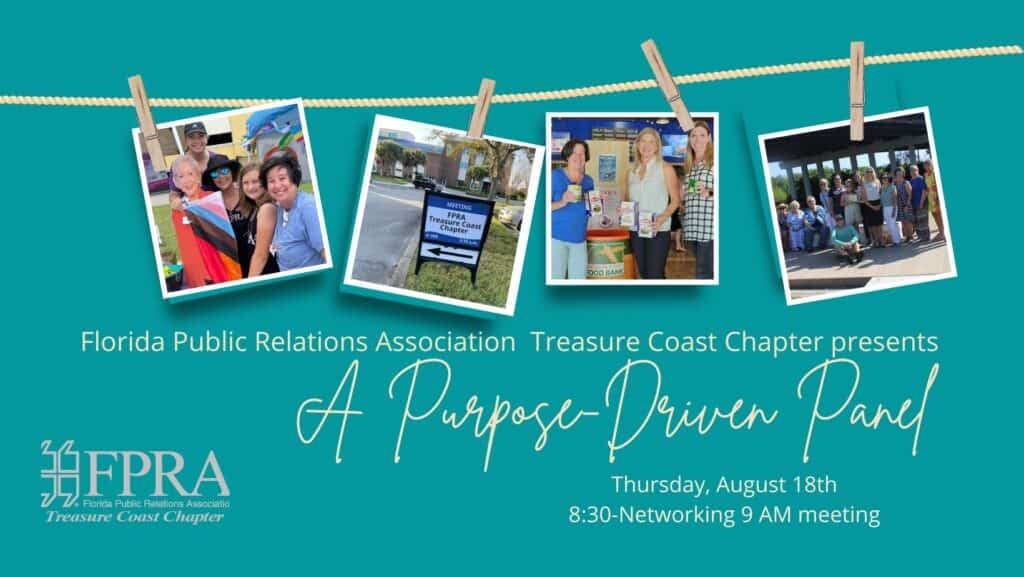 Join us on August 18 for a panel of non-profit friends and neighbors who will talk PR needs for their hidden treasure programs. Bring brochures to share of your favorite non-profits and their missions!

Address:

3209 Virginia Ave, Fort Pierce, Florida, 34981, United States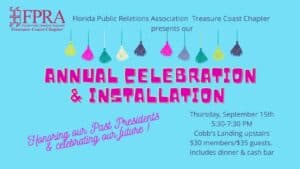 Our annual meeting and installation of new officers will take place on September 15, in an early evening celebration, at Cobb's Landing, in their private upstairs location, beginning at 5:30 PM, so please save that date now. We have complied the list of past presidents to honor them at this event, as we begin a tradition of passing the gavel and sharing words of wisdom and advice to our incoming 2022/23 president, Jennifer Trefelner, APR, CPRC. Our freshly installed State President Jay Morgan-Schleuning will be joining us for the festivities and sharing his plans and view of the year ahead for FPRA. We will also honor outgoing President Sue-Ellen Sanders and her hard-working Board of Directors for 2021/2022.

Your ticket includes festivities, dinner and a cash bar. FPRA Members $30 and guests $35.