UPCOMING EVENT
Tuesday, August 20, 2019
Annual Chapter Awards | Installation of Officers 2019-2020 
Celebrate your FPRA Chapter during our annual awards presentation. Alyson Lundell, APR, CPR, senior director of public relations, Universal Orlando Resort, and FPRA State President officially installs our new slate of Board Officers and presents this year's FPRA theme!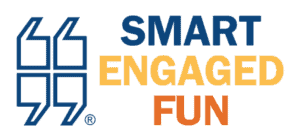 MESSAGE FROM THE PRESIDENT
Welcome to the FPRA Treasure Coast Chapter!
FPRA is comprised of #SMART communication professionals like yourself, representing a wealth of industries and professions. It's our goal to help you #ENGAGE with like-minded communicators who understand your challenges and celebrate your achievements.
All while having #FUN along the way!
No matter where you are in your professional journey, you will find the resources, recognition, and reassurance you need to do your job better. You can be proud that our membership adheres to a strong code of ethics and a communications process that promotes Research, Planning, Implementation, and Evaluation.
Founded in 1984, the Treasure Coast Chapter is part of a dynamic network of over 1,200 members in 15 chapters across the state. FPRA Treasure Coast serves the needs of communications professionals in Martin, St. Lucie, Okeechobee, and Indian River counties and includes an array of public relations disciplines, including non-profit, agency and corporate entities.
Please join us for an upcoming meeting. We meet regularly on the third Tuesday at 8:30 AM. You can check out upcoming meetings on our EVENTS page. I look forward to welcoming you to our Chapter.
See you soon!
Thank you to our sponsors!