Artificial Reef Honors Late FPRA Chapter Founder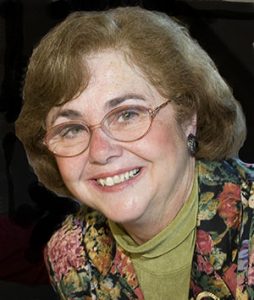 PORT ST. LUCIE, FL – The Treasure Coast Chapter of the Florida Public Relations Association (FPRA) installed an artificial mini reef in the North Fork of the St. Lucie River, under a dock located near 1199 Southeast Coral Reef St., just below the Crosstown Parkway Extension Bridge, on July 30, 2021.
The installation was not only a gift to the Treasure Coast, but a memorial to chapter founder and longtime FPRA member Adrienne Moore, APR, CPRC. Her expansive career in journalism and public relations has been recognized time and time again, as she most recently received a Lifetime Membership, the highest and most prestigious honor awarded by the FPRA.
Adrienne's unwavering service and dedication continues to guide the Treasure Coast Chapter, its board, and its members to success.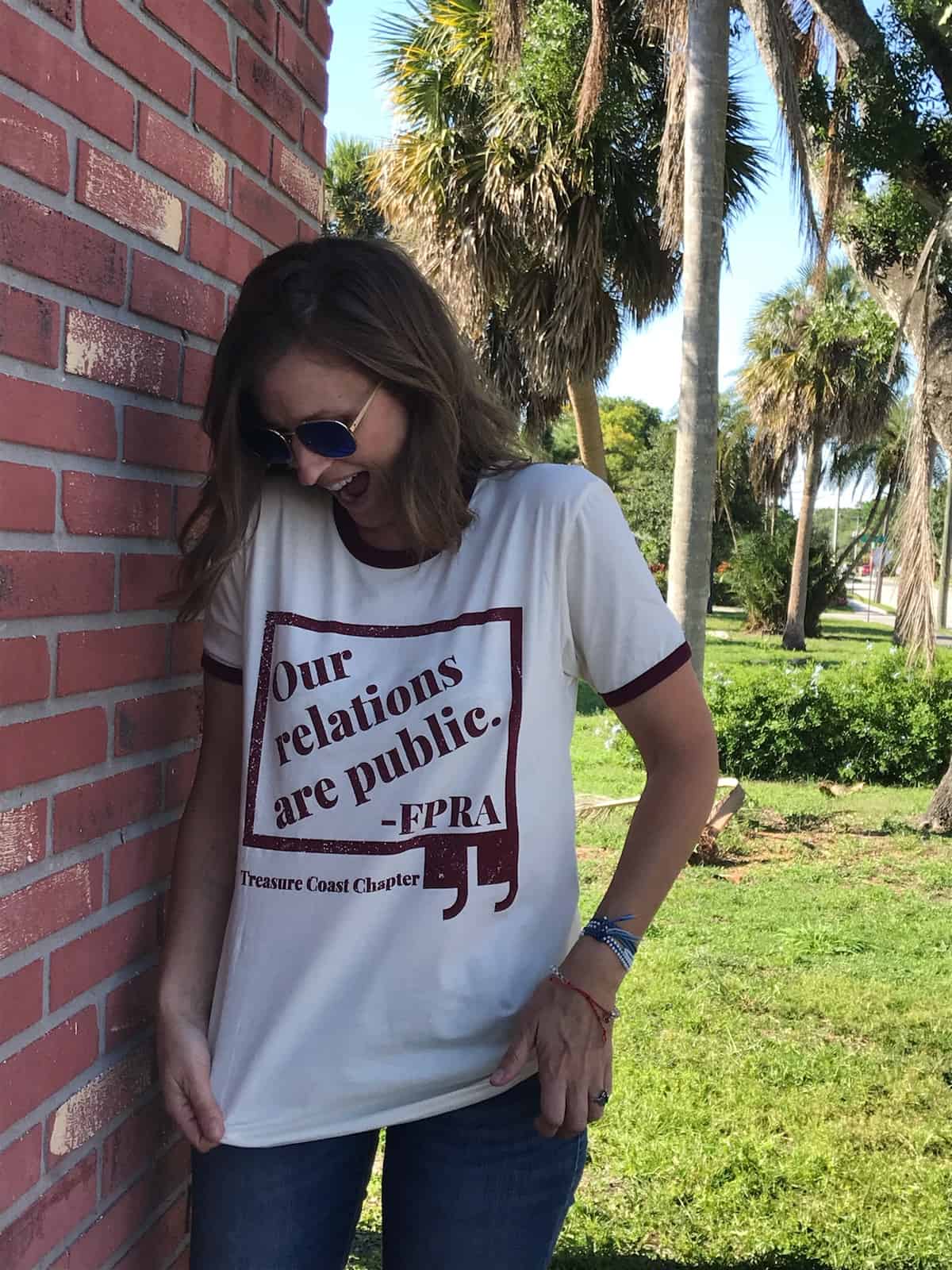 Jenny Tomes, APR, spearheaded this project during her term as Chapter President in 2019/2020. The chapter sold shirts and used the proceeds to purchase the reef. And with a generous donation from broadcast journalist and videographer David Smalley, the chapter was also able to pay for the shipping of the reef, as well a plaque displayed on the dock.
This mini reef is capable of filtering an average of 30,000 gallons of water a day and housing 300 fish and 200 crab per year. Under the dock, it is creating an ecosystem by mimicking the prop roots of a mangrove system, creating an excellent hangout for fish and birds alike. See video of a similar existing artificial mini reef and check out the growth!
"I am thrilled that our community project will not only help us remember Adrienne's contributions to this community, but it will also help protect its finest asset—the North Fork of the St. Lucie River," Jenny Tomes said. "I think Adrienne would be extremely proud to see us come together as a chapter to give back to the Treasure Coast in such a beneficial way."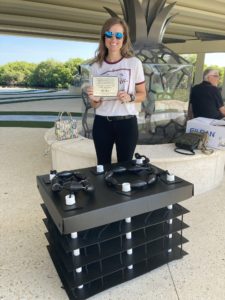 As we celebrated our 35th year as a chapter, it was important to me as president to facilitate a meaningful community project that would benefit the Treasure Coast. Traditionally, couples give the gift of coral for their 35th wedding anniversary. As a Florida girl, I'm more accustomed to the coral you find underwater versus coral in its gemstone form. And since we are the Treasure Coast, I figured the underwater variety was way more appropriate for this occasion!
In my current position with Port St. Lucie Utility Systems, I am part of the team behind our St. Lucie River/C-23 Canal Water Quality Project, that when complete, will keep 21% of excess freshwater discharges from entering the North Fork of the St. Lucie River and ultimately the Indian River Lagoon. Excess freshwater throws off the delicate balance of our waterways and can cause algal blooms. I am thrilled that our community project will help benefit the health of the river and its inhabitants.
This project is an excellent opportunity for our chapter to partner with the City of Port St. Lucie to help protect its finest asset—the North Fork of the St. Lucie River!
Jenny Tomes, Past President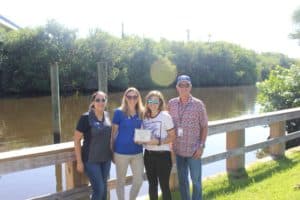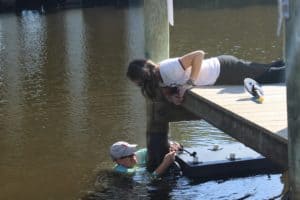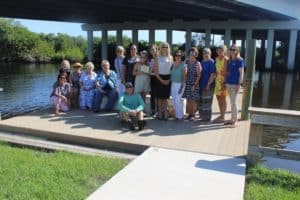 Helpful Links:
Artificial mini reef: https://www.ecopreservationproject.com/product-page/artificial-mini-reef
Crosstown Parkway Extension Bridge: http://crosstownextension.com/
Underwater video of existing artificial mini reef: https://www.facebook.com/watch/?v=592185611638540
Port St. Lucie Utility Systems: https://utility.cityofpsl.com/
St. Lucie River/C-23 Canal Water Quality Project: https://www.cityofpsl.com/government/departments/utility-systems/st-lucie-river-c-23-water-quality-project