FPRA May Meeting


May 15, 2018




8:30 am - 9:30 am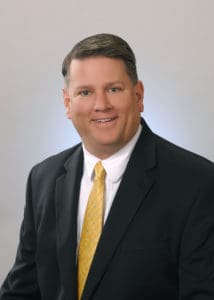 Demystifying the PR Plan
It is said that a well-constructed plan is the essential foundation for any successful public relations campaign. This month's program will feature Chris Gent, APR, CPRC of Kissimmee Utility Authority who will offer tips on how to improve your ability to plan and manage PR campaigns, including resource allocation, budgeting, and the development of project teams and campaign elements. Chris will also highlight the public relations process – research, analysis, objective setting, planning, implementation and evaluation.
Chris Gent, APR, CPRC
Chris is vice president of corporate communications for Kissimmee Utility Authority, Florida's sixth largest municipally-owned electric utility. He holds responsibility for the utility's internal and external communications, including marketing and advertising, media and public relations, employee outreach, special events and corporate philanthropy.
An FPRA member since 1994, Chris has served 13 years on the FPRA State Board of Directors, including past president of the Orlando Area Chapter, 11 years on the Executive Committee and as FPRA State President in 2014. He currently serves as chair of FPRA's Counselors' Network. Chris received FPRA's Doris Fleischman Award in 2001 and Member of the Year in 2011.
Chris earned his bachelor's degree in communications from the University of Central Florida and master's degree in strategic public relations from The George Washington University in Washington, DC, where he graduated valedictorian in 2011. Chris recently finished a term as board chairman of the Kissimmee/Osceola County Chamber of Commerce, Central Florida's largest chamber of commerce.
Location
Address:
9400 SW Discovery Way
,
Port St. Lucie
,
Florida
,
34987
,
United States