FPRA August Meeting


August 21, 2018




8:30 am - 9:30 am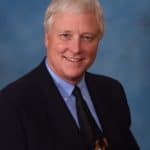 It's a brand-new year! Join us for our chapter's Annual Meeting Tuesday August 21st at 8:30 AM.
Gordon Paulus, APR, CPRC, FPRA state president, will be on hand to install this year's Board of Directors and keep us up-to-date on exciting developments within FPRA. Including his motivational theme for the year.
Chapter President Nancy McCarthy, APR will also present annual awards including Member of the Year and Rising Star. Don't miss this opportunity to celebrate your fellow communication professionals! Registration is now open on the website.
Gordon Paulus, APR, CPRC, is the state president of FPRA.
He is a Sr. Communications Specialist at Gulf Power Company in Pensacola, where he has worked for almost 15 years.
He previously worked for 21 years for newspapers in sports departments.
Gordon is a two-time president of the Pensacola chapter and has served on the FPRA Executive Committee for 7 of the last 8 years.
He is an Arkansas native; married to Karen, who is the publisher of Snowbirds Gulf Coast magazine.
Gordon likes long walks on the beach (sorry, that's for something else). Likes to travel and read military history books.
Location
Address:
9400 SW Discovery Way
,
Port St. Lucie
,
Florida
,
34987
,
United States