PR Prochella: Image Awards and Communicator of the Year Luncheon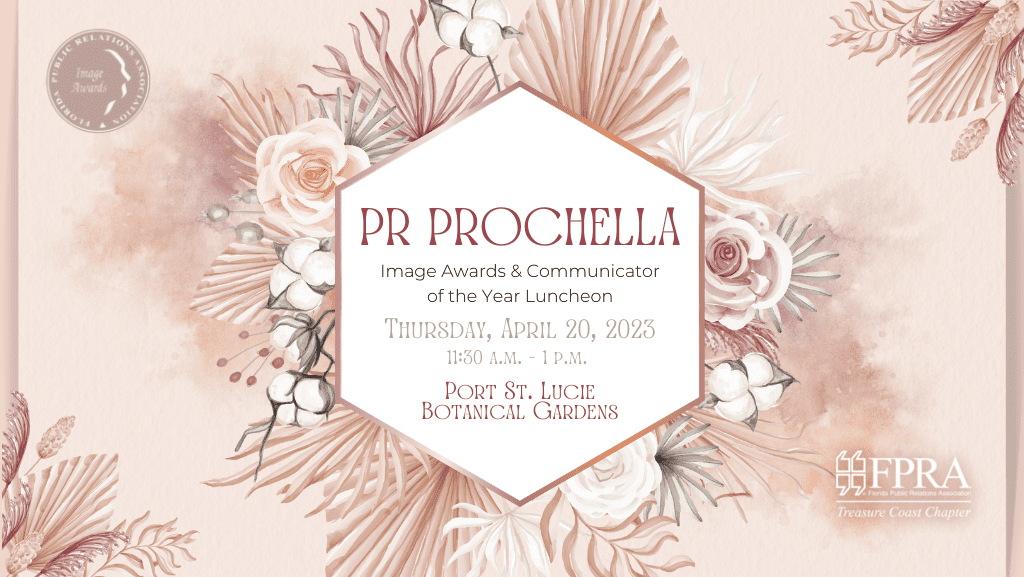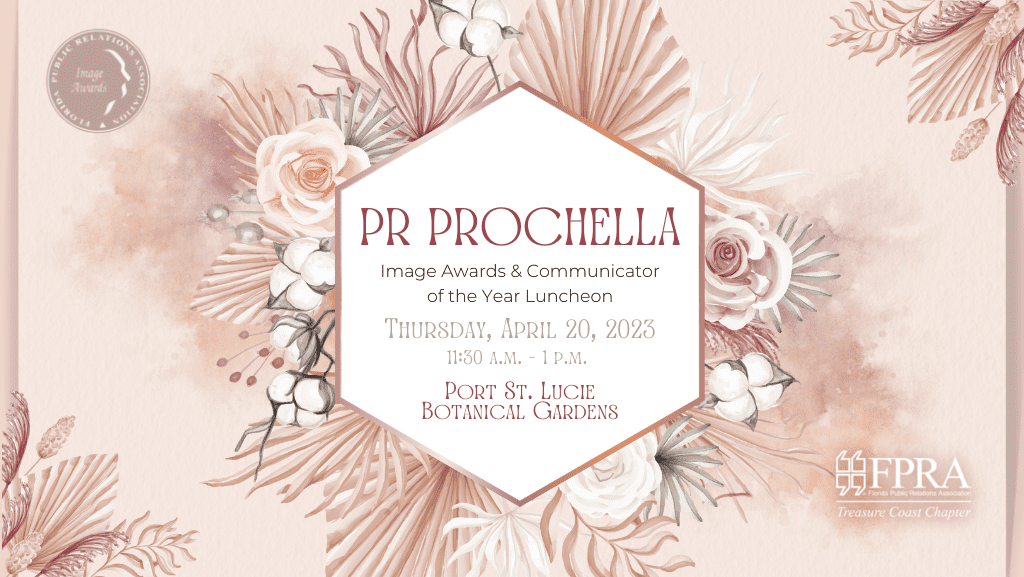 The Treasure Coast Chapter of the Florida Public Relations Association invites local communications professionals from across the region to join us for PR Prochella, our annual Image Awards and Communicator of the Year Luncheon. We're bringing the electrifying energy of Coachella with a PR twist!
This highly anticipated event honors and recognizes local professionals and organizations throughout the Treasure Coast for their incredible public relations and communications efforts. FPRA Treasure Coast is proud to celebrate the 37 Communicator of the Year nominees and recognize the four projects entered into the Local Image Awards program this year.
We are excited to welcome Chris Gent, APR, CPRC as emcee and special guest speaker. Chris serves as the head of strategic communications and public affairs for Georgia-Pacific. He is a seasoned public relations professional with more than 30 years of experience in internal and external communications, media and public relations, and corporate philanthropy. His presentation, Tips for Building Credibility with the C-Suite, will provide attendees with the knowledge they need to gain the confidence of their organization's executives.
The event begins at 11:30 a.m. Guests will have the opportunity to network prior to the start of the awards program and presentation.
Location: Port St. Lucie Botanical Gardens
Admission: $35 FPRA Members | $45 Future Members