Pirate-Proofing Your Practice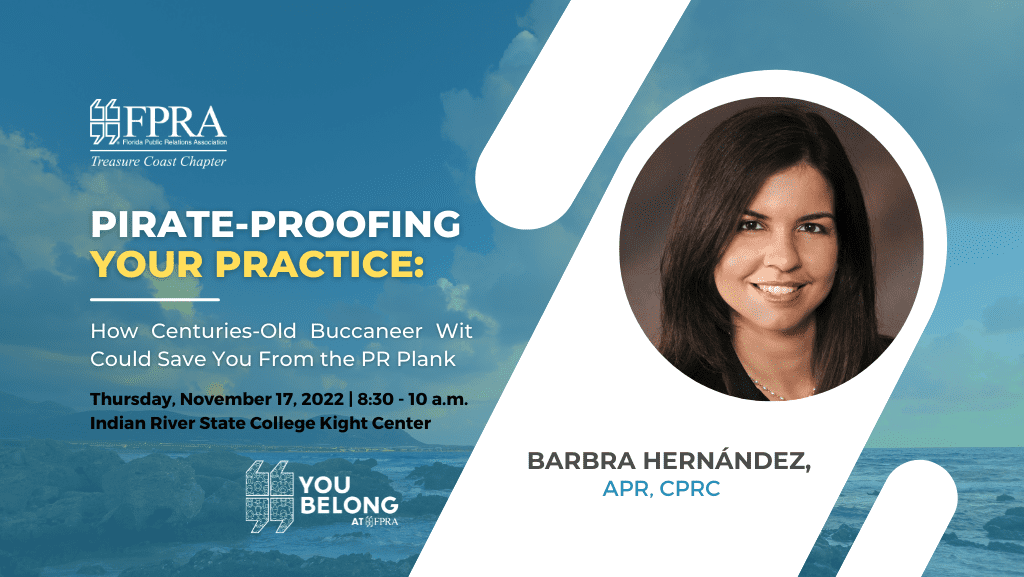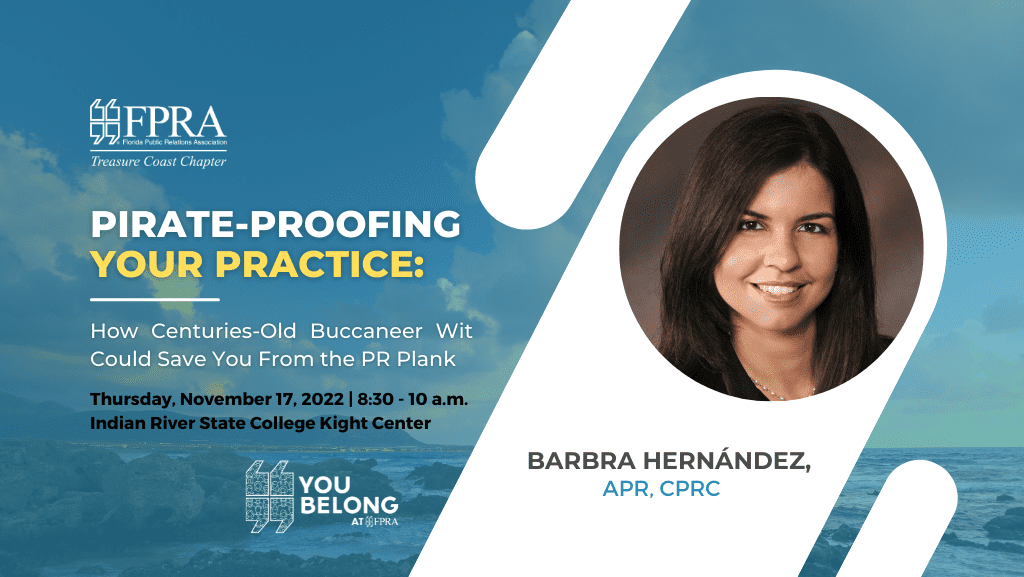 Join the Treasure Coast Chapter of the Florida Public Relations Association for our November Membership Meeting, "Pirate-Proofing Your Practice," with special guest Barbra Hernández, APR, CPRC, Pinellas County Communications Director.
What does Sir Francis Drake have to do with public relations? Could the Earl of Cumberland offer valuable insight to the modern-day government PR practitioner?
Embark on this session to gain actionable public relations wit from some of the most notorious pirate legends of the sea. Drawing from centuries of documented history, you will walk away ready to joust through adversarial stakeholder relations, steer your team's ship through murky waters, and anchor your seat at the leadership table. And, why not, perhaps with a few more gems in your PR treasure trove.
Arrive early for a light continental breakfast and a chance to network.
The meeting will begin at 9 a.m.
Location: IRSC Kight Center for Emerging Technologies
Admission: $20 FPRA Members | $25 Future Members