The FPRA Treasure Coast Chapter's Media Conference is held annually the first Friday in June. The event brings together PR and media professionals from across the Treasure Coast and provides the latest tips and techniques for being an effective communicator.
2017 FPRA Treasure Coast Media Conference:
Friday, June 2, 2017
8:30 am – 1:00 pm
Kight Center at Indian River State College
3209 Virginia Avenue
Fort Pierce, FL 34981
$45 for members/$60 for non-members
A wide variety of speakers will "PRomote Control" at this year's FPRA Media Conference. From creative writing to creating relationships with the media, participants will leave rejuvenated and excited to take control of their product and communicate their message in new ways.
Speakers & Topics
Tips for Unlocking Your Creativity
Doreen Poreba – The PR Czar Inc.
What Drives Coverage
Adam Neal – Editor, TCPalm
Managing Your Online Reputation
John P. David – President, David PR Group
Positive Project Coverage
Beth Zsoka – Business Unit Manager, Quest Corporation of America
George Denti – Director of Construction Services, Cardo
Communicating the Health and Medical Coverage of the Pulse Nightclub Shooting
Todd Stalbaum – Disaster Health & Medical Manager, Orange County Health Services
Creative Writing for Varying Audiences
Ben Tomes – Author, Confessions of the Unmedicated Mind Vol. 1 and 2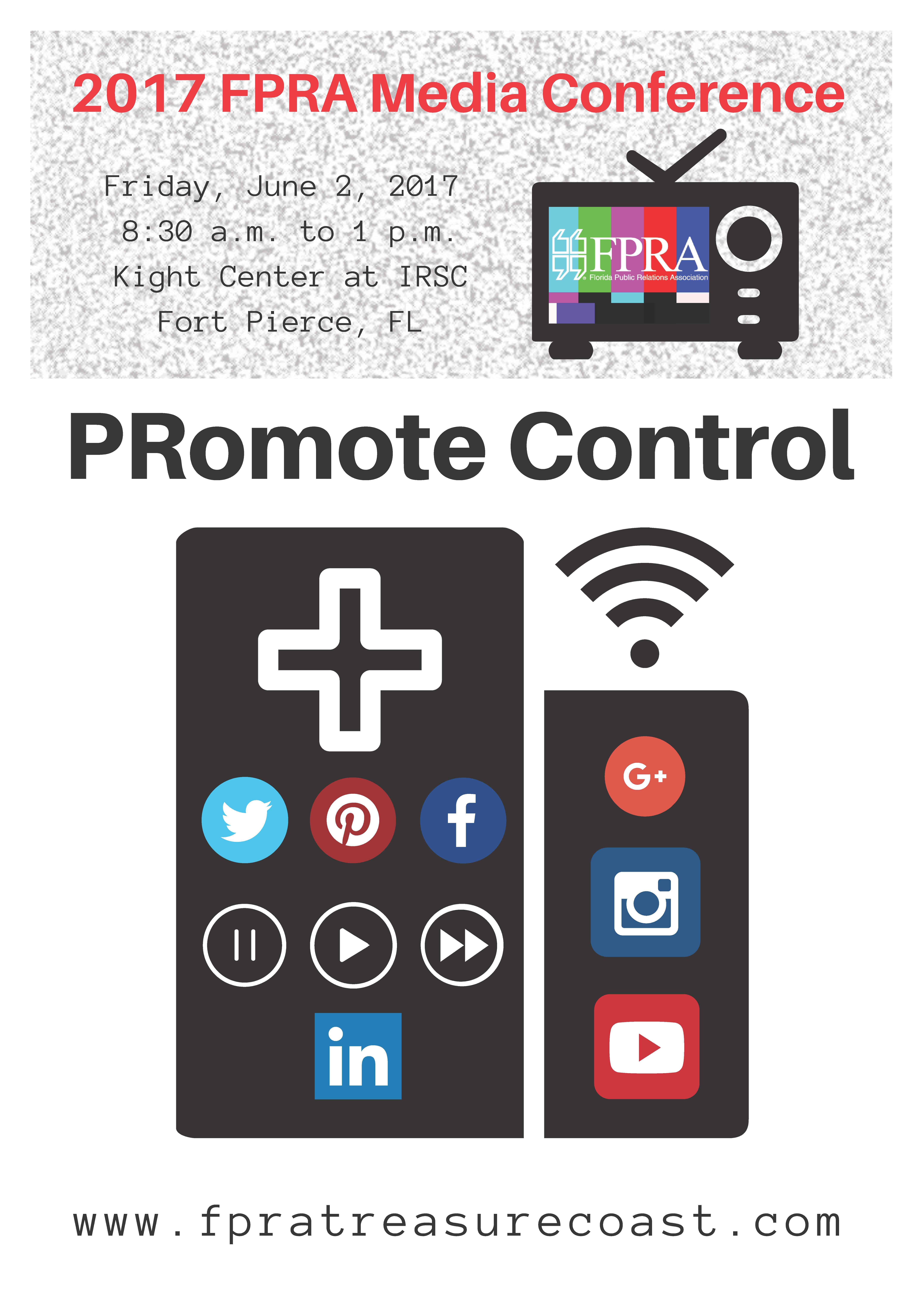 Have questions about Media Conference? Contact FPRA Treasure Coast Media Conference Director
Jenny Tomes.